Prathram & Gauri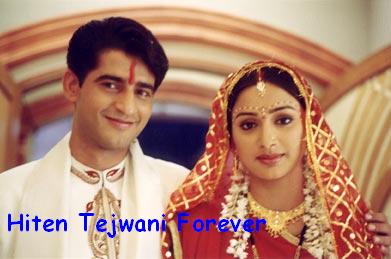 Happily Married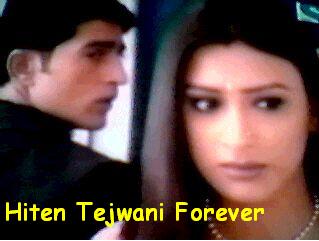 *~Kutumb Introduction*~
Kutumb is the story of the Mittal family- a name that commands respect from the entire city. Pratham Mittal, eldest son of Umesh Mittal, is the apple of the Mittals' eye. Pampered by the whole family, he lives a carefree life.

Pratham is an irresponsible casanova who lives only for the moment. He has never committed himself to a girl, nor does he intend to. His college campus is rife with stories of his conquests? yet, there is one girl who eludes Pratham - Gauri Aggarwal!

Gauri Aggarwal is a girl with strong convictions? she loves her family, and the values they have given her. She hates injustice, hypocrites and liars, and, especially, she cannot stand the overbearing, presumptuous Pratham!

Gauri detests Pratham with all her heart, because he is the man who drove her best friend, Tanu, to attempt suicide! Tanu, desperately in love with Pratham, was shattered when he callously told her to forget about marriage, saying he loved her, but was not in love with her!

One day, Pratham's classmates challenge him to convince Gauri to go on a date with him. Pratham asks Gauri out, but Gauri turns him down, insults him and cuts him down to size in front of all the students! Gauri's bitter brush off is like a stinging slap in Pratham's face, and leaves him seething for revenge!

And before long, Pratham, bristling with hatred, does wreak a terrible revenge that destroys Gauri's reputation!

But in spite of the terrible humiliation, Gauri's free spirit refuses to be cowed down. She defiantly vows to humiliate the egotistical and manipulative Pratham! And Pratham's desire to see Gauri humbled and defeated remains strong as ever!

Pratham and Gauri. He is a spoilt, egotistical tyrant, while she is equally strong and self-willed. There could never be two persons more different from each other. If there is anything similar between the two, it is their intense dislike of each other!

But then, something happens that leaves everyone shell-shocked! Gauri and Pratham end up getting married!
The entire Mittal family is reluctant to accept Gauri as their daughter-in-law. Pratham hates her free spirit and is determined to teach her a terrible lesson in humility! The spirited Gauri rises to the bitter challenge, but with no support from anyone in her new family, the only things that Gauri can turn to for support are within herself - her values, determination, honesty, and inherent simplicity.

How will the simple, wronged but fiercely determined Gauri fit into the powerful and biased Mittals? Will Umesh Mittal ever accept her as his daughter-in-law? Will Pratham succeed in humiliating Gauri, or will she teach him a lesson instead? Will Gauri ever find love and acceptance in this powerful family? Will Gauri's honest simplicity ever be able to find a place in the hearts of her husband and his family? Will acceptance and love ever bloom?

Right now, that seems like an impossible dream. After all, when Pratham married Gauri, his mind was filled with hatred, so their marriage wasn't based on love! And hate doesn't beget love, right?
But then, relationships are ruled by the heart, and not the mind!

Kutumb. A brilliant story that takes a long, close look at relationships. At a young daughter-in-law caught in the crossfire of reluctance and unacceptance, and in the distressing region between head and heart. Gauri. Whose mind wants revenge, but whose heart and upbringing tell her something else!
The Youngsters of Kutumb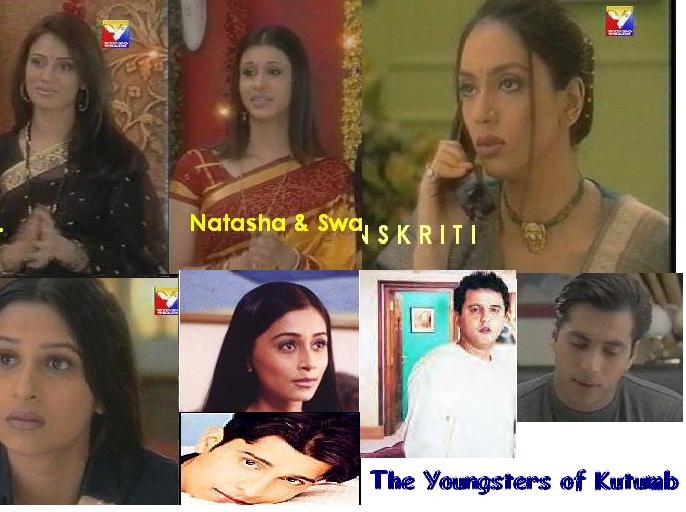 Natasha, Swati, Tushar, Samay, Diya, Sanskriti, Riya & Hiten
Enter content here

The Older Ladies of Mittal Family
Gayatri, Badi Dadi, Choti Dadi, Archana Chachi, Kavita Chachi & Nadani.
Enter content here